yoga when you want it
Staying true to yourself requires different approaches at different times. Now you can roll out your mat in the studio, outdoors or right at home. Finding time for yourself can be hard. We just made it easier.
mixed-levels vinyasa
Our most popular classes. Get on your mat and move! This flowing class will take you through a full range of poses, with plenty of options for newcomers and experienced students alike.
lunch hour vinyasa
You'll be amazed at what an hour of yoga in the middle of your day will do! This steady-paced class will reset your focus for the rest of the day!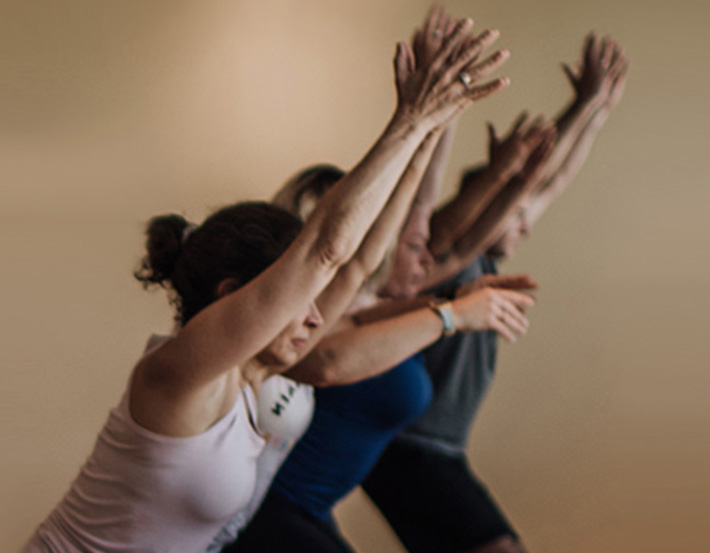 sunrise vinyasa
Start your day right with strength, movement and focus. The perfect way to jump start your morning!
the friday playshop
Join us every Friday for this 90-minute class! We'll get moving, then we'll explore fun, challenging poses in a sweaty, come-as-you-are environment. Finally, we'll gear down with a long, deep stretch for that post-yoga glow!
gentle yoga
A perfect combination of movement, breath and mindfulness for those who want a comforting, nurturing yoga experience. Great as a post-run or post-workout stretch, too.
yin yoga
Long, slow and deep. Yin Yoga takes the time to settle deep into stretches with an emphasis on releasing tension and stiffness.
pricing and memberships
new student special:
Two weeks of unlimited yoga to remind you why you love it so much!
monthly memberships:
Monthly members get unlimited classes, discounts on workshops and supplies, and free mat storage, all for less than the cost of two classes a week!
student/senior monthly membership $98
healthcare providers membership $98
class packages:
standard 10-class package: $180
student & senior 10-class package: $150*
drop-in classes:
* please show valid student ID or 65 and older
**please show valid medical ID
Our 10-class packages are valid for a full year.
Monthly memberships are billed every 30 days from the date of activation. If you need to cancel your membership, we require that you email your request at least 30 days ahead of the billing cycle. If you do not give us at least 30 days' notice, your card will be billed for the current month. Cancellation will take effect the following month.