new students
New to the yoga garden? New to yoga? Either way, our New Student Special is the best way to get started – two weeks of unlimited yoga for just $49! Try all our teachers and classes, then choose a membership option.
Yoga has so many physical benefits, from flexibility to strength, balance, mobility and muscle tone. And the benefits for overall health and wellness go even further: Stress reduction, lower blood pressure, mental focus and improved sleep. Whether you choose vinyasa classes for a physical workout, gentle yoga for mobility and joint health or yin and restorative yoga for their mindfulness, yoga really is part of a healthy, balanced lifestyle. We hope to see you soon!
Our New Student Special does not automatically convert to a membership, so it's a great way to try all our classes and teachers before you decide what kind of membership is best for you!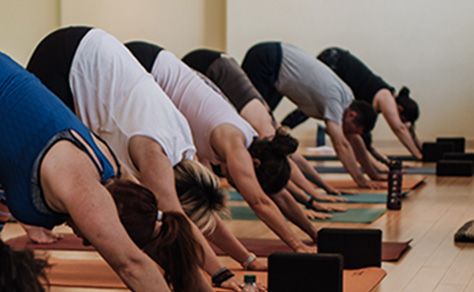 new student special
$49
for two weeks of unlimited yoga
Take as many classes as you want.
Try out all of our teachers.
Choose the best membership option for your lifestyle.
frequently asked questions